Green Optics has supportedin processing lens and developing assembling a thin film coating in the development of Science and Technology Satellite No. 3 launched in November 2013 and has supported in designing and manufacturing thermal imaging optical system. In addition, Science and Technology Satellite No. 3 mounted with an optical lens. Based on the experience,we are currently proceeding with the development project using new materials of the new generation in collaboration with the astronomicalobservatory of the United States.
| | |
| --- | --- |
| Science and Technology Satellite No. 3 | |
| Optics | |
Green Optics has improved about 10 times (rms50nm) the existing shape accuracy (rms556nm) through continuous development of SiC polishing technology.
<The early aperture

rms 556nm

>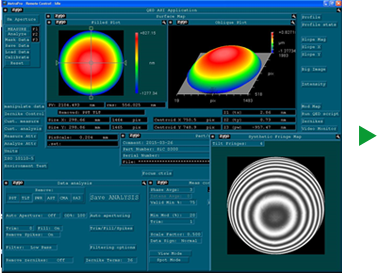 <Full aperture

rms 50nm

>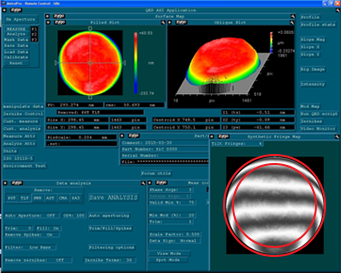 Edge slope PV 293nm
Green Optics is developing a world's best class SiC polishing technology throughthe introduction of free high-speed aspherical grinding equipment of large optics.
<Configuration accuracy and roughness >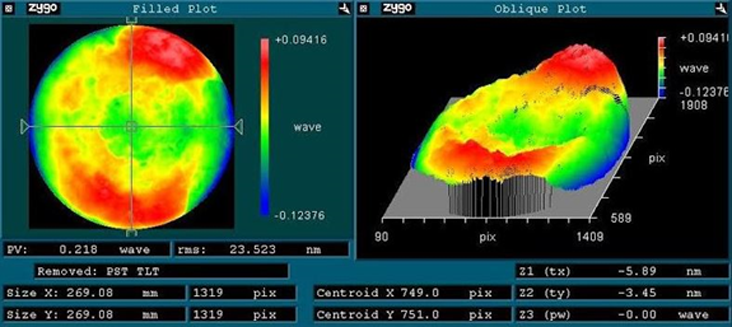 Effective Aperture (85%)rms 23.523nm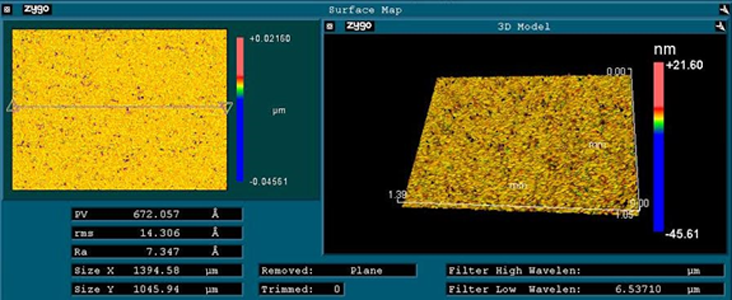 rms 1.4nmRa 0.7 nm